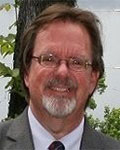 Message from the President –August 2019
Dear ASSP Colleagues,
It is my honor to serve as the incoming President of the Alabama Chapter of ASSP — one of America's best.  At the 2019  ASSP Professional Development Conference in New Orleans, we were recognized once again as a Platinum Chapter for 2017-2018.  Congratulations and great thanks to Past-President Wayne Jackson, the Chapter leadership team, and to you — our ASSP members and friends – for all you do to elevate the Alabama Chapter!
Your new Chapter Leadership team looks like this:  Matt Hollub, President;  Tom Ten Eyck, Vice President;  Kurt Friend, Secretary;  Allyn Holliday, Treasurer.  Greg Blake and Bob Fitzgerald are our Chapter Delegates.  Please share your ideas and professional needs with us!  Our contact info is on the Alabama Chapter webpage [link].
In our roles as safety practitioners and professionals, we all have people counting on us to help them get home safe and healthy at the end of every workday.  I'm looking forward to what we can accomplish for one another in ASSP.  We set our sights on providing high value presentations on timely topics, social activities, learning events, and supporting our future safety professionals.
This month, the Alabama Chapter will feature a presentation and live demonstration on Changes in Fall Protection by the good people at Sales Solutions, Inc. and FallTech Fall Protection Equipment.  This presentation will also be recognized as an OSHA Safe & Sound campaign event.  Hopefully, you should have received a meeting announcement email back on August 5th.  If you are planning to attend, please be sure to RSVP us on the Chapter Events Page.
Thanks again for all you do to promote safety at work and at home.   See you at the August meeting!
Matt Hollub, CIH, CSP
President, ASSP Alabama Chapter