Dear ASSP Colleagues,
I think of October as the official kickoff month of the holiday season. Fall may not be in the air just yet (another record high temperature expected today), but eventually our weather will change.  This is as good a time as any to remind our friends and families about the importance of safety at home. Time to start checking out those heating systems, fireplaces/chimneys, and home smoke/fire alarm systems for when the temps do drop down in the overnight hours. Seasonal recreational activities such as going out to ballgames, making sporting trips, enjoying Halloween festivities, etc – all have unique safety considerations.  These are important conversations and preparations we need to teach and put into practice.
As always, thank you for all you do to keep others safe at work and at home. And please mark your calendars for our next Chapter meeting on October 18th at the AGC.  We'll see you then!
Matt Hollub, CIH, CSP
President, ASSP Alabama Chapter
September 2019
Dear ASSP Colleagues,
It was great to connect with so many of you at the Alabama Governor's Safety and Health Conference in Orange Beach. If you were there, I hope you learned a lot and had a great time all the while. Events like the Governor's Conference and the ASSP PDC's (local, regional, and national), are prime opportunities for professional growth. In fact, as I was scanning the list of planning committee members for the AGSHC, I'm happy to say that virtually all of them are ASSP members and leaders.  And that, my friends, is part of our recipe for success with the Governor's Conference – involving highly professional people throughout the process.  Being in ASSP does that for you. It builds your professional standing and creates opportunities.  And pretty soon, we'll be sharing some upcoming learning events available to you through the Alabama Chapter, so stay tuned for more info. 
Thanks again for all you do to teach, coach and live safety at work and at home.  See you at the September meeting! 
Matt Hollub, CIH, CSP
President, ASSP Alabama Chapter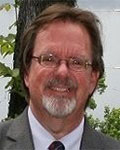 Message from the President –August 2019
Dear ASSP Colleagues,
It is my honor to serve as the incoming President of the Alabama Chapter of ASSP — one of America's best.  At the 2019  ASSP Professional Development Conference in New Orleans, we were recognized once again as a Platinum Chapter for 2017-2018.  Congratulations and great thanks to Past-President Wayne Jackson, the Chapter leadership team, and to you — our ASSP members and friends – for all you do to elevate the Alabama Chapter!